Bringing pets
We love having your pets on our trains, but we do have a few rules when they travel with LNER.
Up to two dogs, cats or other small domestic animals can jump onboard without having to pay a penny. We do ask that you keep your pets safely out of the aisles and to keep dogs on leads and off of seats.
For each additional pet, you may have to pay up to a maximum of £5 for each journey.
If you're travelling with your assistance dog and need help, let us know by calling our Assisted Travel team on 03457 225 225 (lines open every day from 8am - 10pm).
First class ticket holders with assistance dogs , and well-behaved dogs, on leads are welcome to catch forty winks or chill out (with their owners in our First Class Lounges).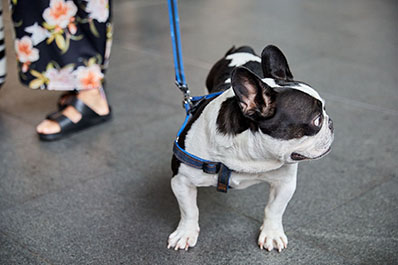 FAQs
Can I take pets on the train?