LNER Recognises Those Who Have Served
03/11/20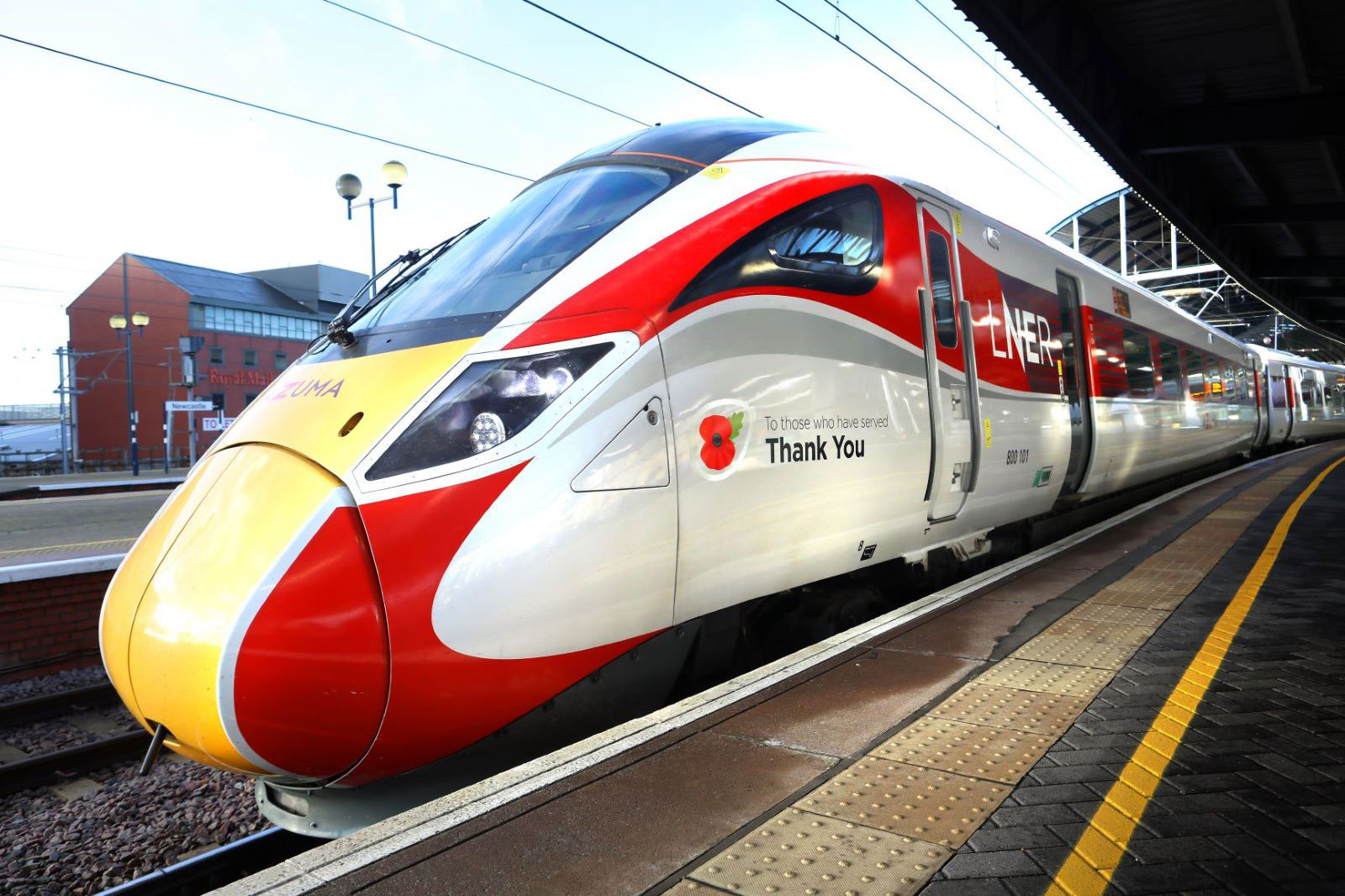 London North Eastern Railway (LNER) is proud to reveal a special Azuma train in recognition of all those who have served and who continue to serve ahead of Remembrance Day.
Azuma train (800 101) has been decorated with a dedicated poppy design alongside 'To those who have served, Thank You' text on either side of the front and back of the train.
The train can be seen along the East Coast route from Monday 2 November and will carry the special commemorative design throughout the rest of the month.
Earlier this year, LNER achieved the Armed Forces Covenant Silver Award as part of the Employer Recognition Scheme (ERS). The Armed Forces Covenant is a promise from the nation to those who serve or who have served, and their families which ensures they are treated fairly and are not disadvantaged in their day-to-day lives.
From Thursday 5 November 2020 the newly launched Veterans Railcard can be used by those who have served in Her Majesty's Armed Forces to secure one third off most rail travel.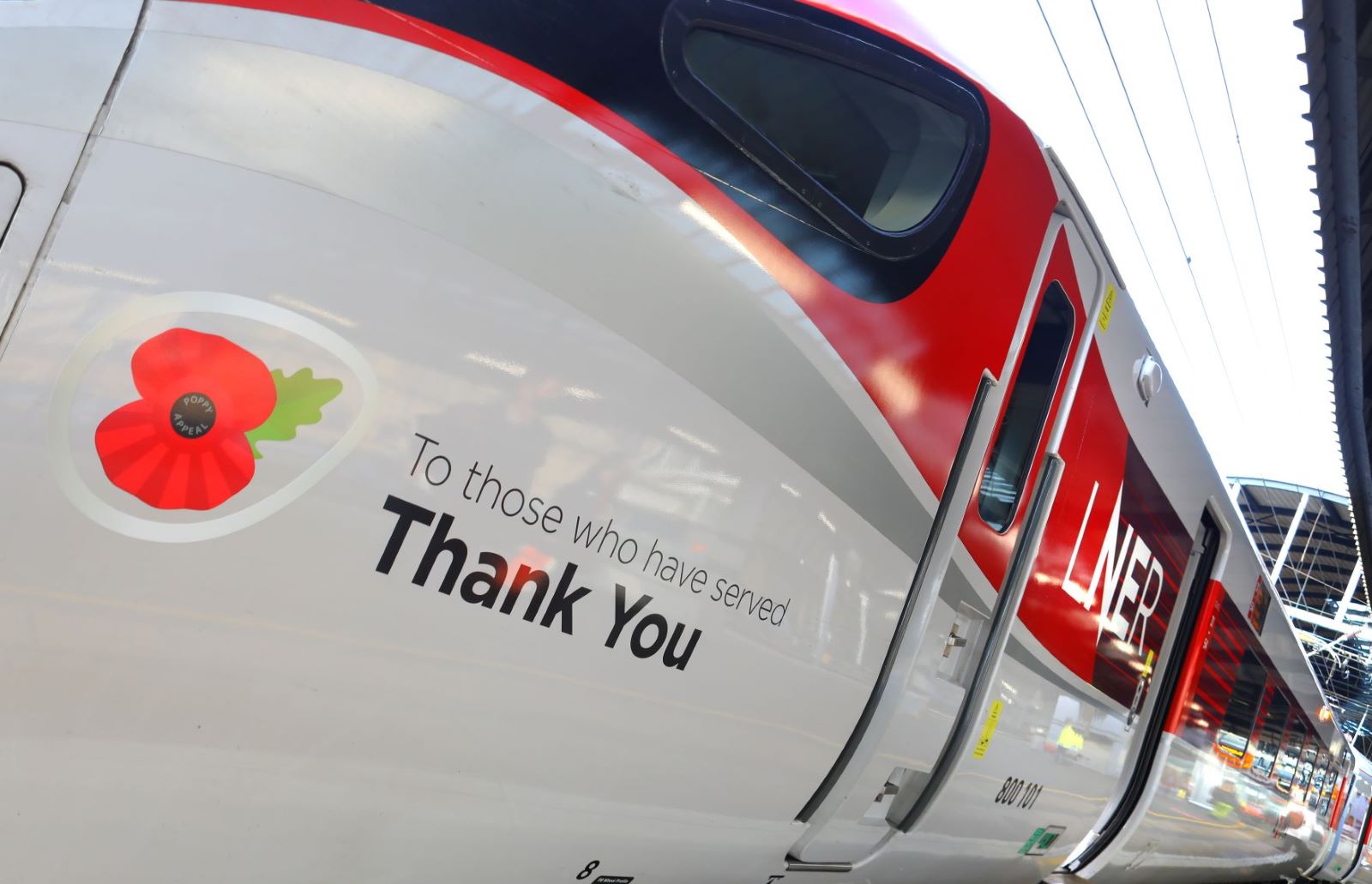 04/03/21
London North Eastern Railway (LNER) is pledging to make a change and shift the dial on attitudes to women pursuing careers in the rail industry, particularly train driver roles.
28/02/21
LNER, together with Network Rail and Freightliner, is hosting a virtual memorial to commemorate the 20 year anniversary of the Great Heck train crash. This will be held from 10am on Sunday 28 February 2021.
25/02/21
London North Eastern Railway (LNER) is encouraging communities across its route to apply for a share of £500,000 from its Customer and Community Investment Fund (CCIF) which has now opened for applications.