LNER opens nominations for the customer choice awards
16/09/20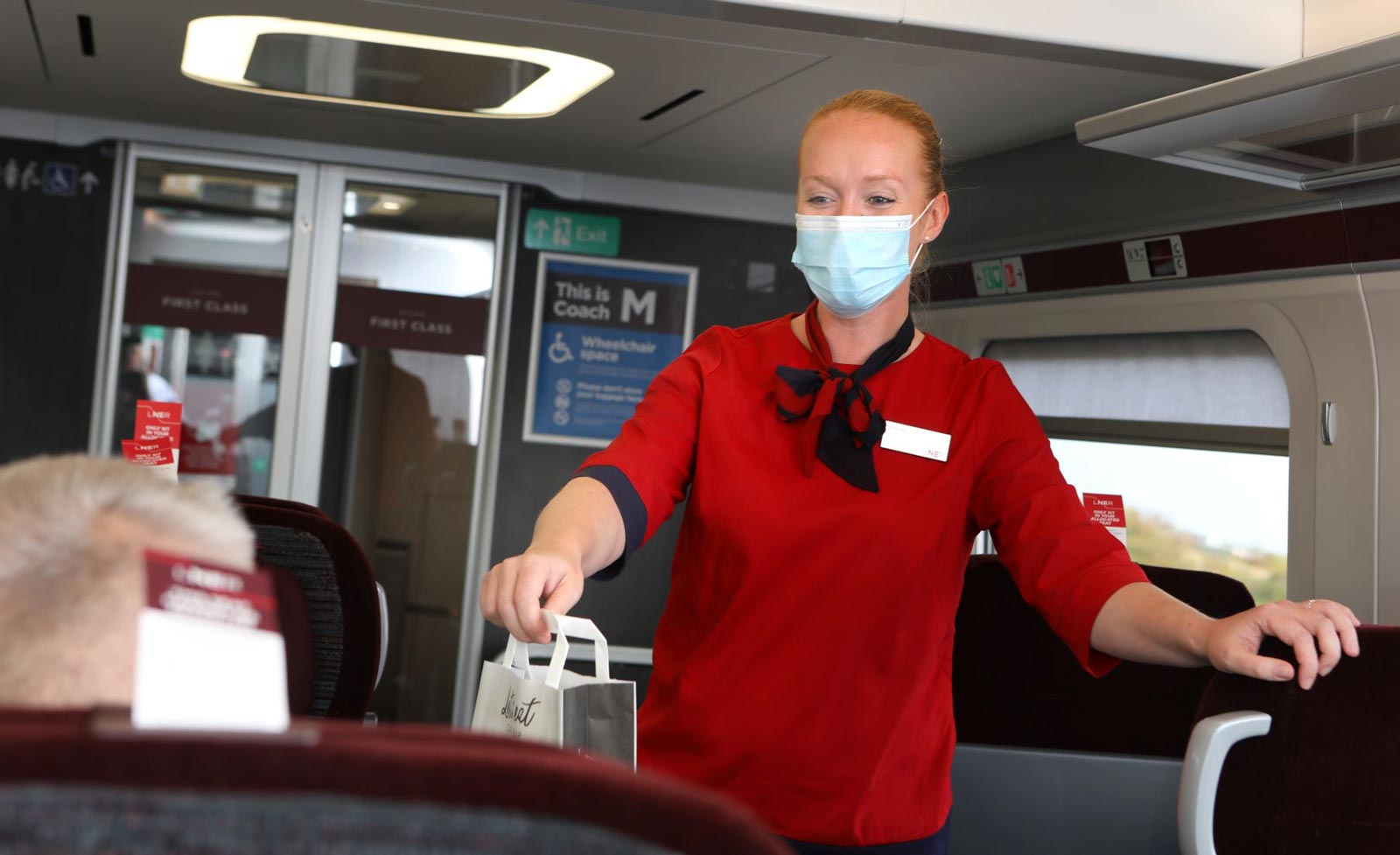 LNER wants to hear from customers as nominations for the LNER Customer Choice Awards 2020 are now open.
Customers can now nominate staff members from along the iconic East Coast route who have given outstanding customer service. From a truly First Class experience onboard to station staff who go above and beyond, LNER wants people to submit their nominations.
Claire Ansley, Director of Customer Experience at LNER, said "LNER prides itself on making every journey the very best it can be. This wouldn't be possible without the many wonderful individuals and professionals within LNER and we're lucky to receive praise each day for so many of our great people.
"However, we need your help to ensure that the best of the best are nominated and celebrated in our annual Customer Choice Awards. We're looking for those LNER people that always make your journey that bit easier and who deliver a brilliant experience. Whether you're a regular long distance customer or just made a quick trip with us, we'd love to hear from you if one of our team made your day and stuck in your memory."
Earlier this year LNER secured one the highest scores and the third consecutive increase in the National Rail Passenger Survey carried out by Transport Focus. The 91 per cent overall score demonstrates the commitment by LNER to provide the very best experience to customers using the services on the East Coast route.
People can submit nominations on LNER.co.uk/customerchoice.
The closing date for entries is Sunday 11 October 2020.
25/02/21
London North Eastern Railway (LNER) is encouraging communities across its route to apply for a share of £500,000 from its Customer and Community Investment Fund (CCIF) which has now opened for applications.
18/02/21
Research by London North Eastern Railway (LNER) has found that Loch Ness, Arthur's Seat and the Tower of London are some of the nation's favourite views.
15/02/21
LNER, together with Network Rail and Freightliner, is hosting a virtual memorial to commemorate the 20 year anniversary of the Great Heck train crash. This will be held from 10am on Sunday 28 February 2021.