LNER contactless car parking is just the ticket
18/08/20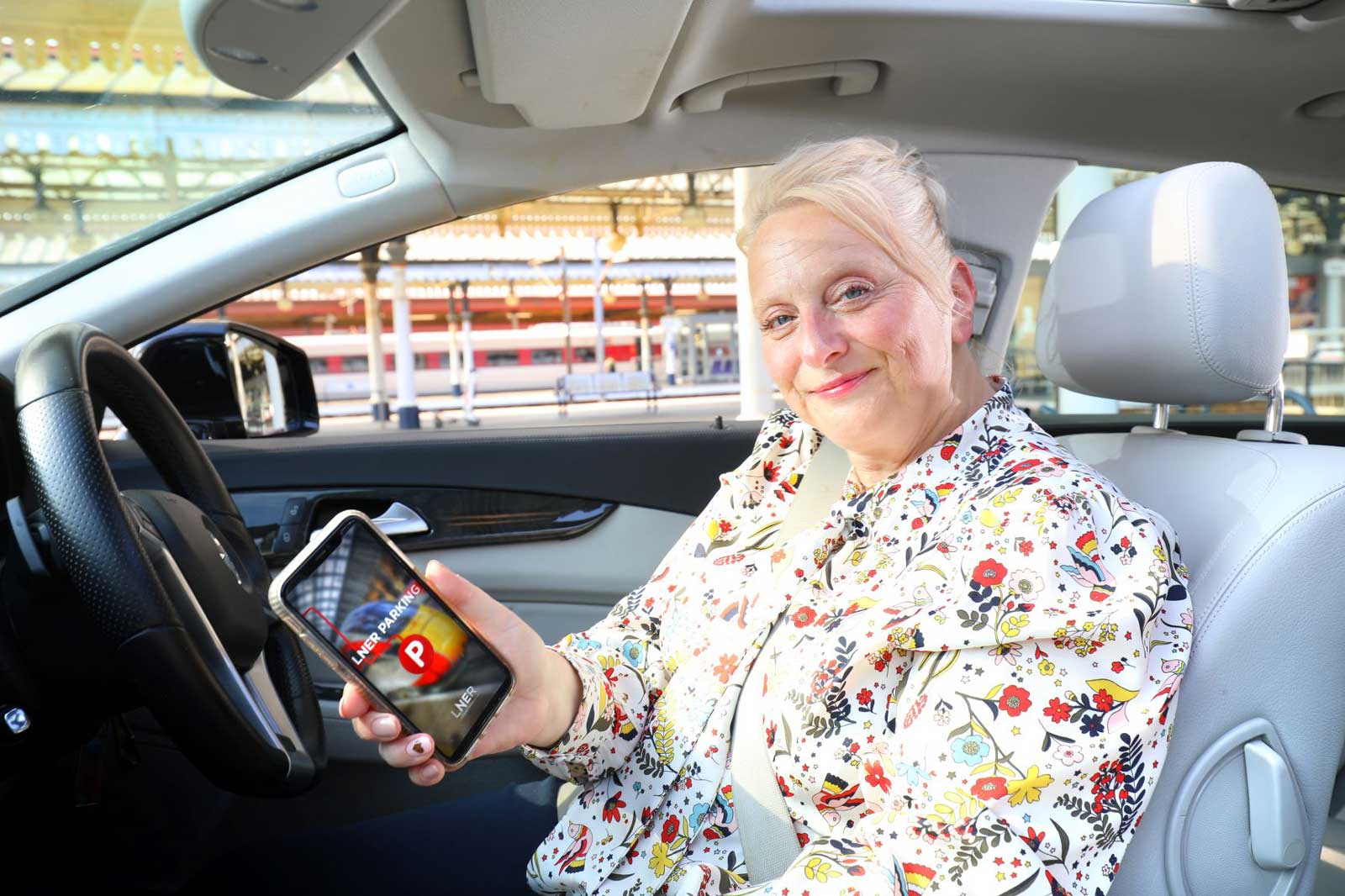 LNER is introducing a new contactless parking system across the East Coast route, enabling customers to have a contactless journey experience from door to door.
Car parks at 10 LNER managed stations will start to use an advanced system of Automatic Number Plate Recognition (ANPR), comprising of cameras on entry and exit which will make the new effortless system possible.
For the first time, customers will be able to pre-book their car parking space via a new LNER Parking App and on the LNER website, taking away any stress of trying to find a space on the day of travel.
As part of LNER's 'COVID Safe' measures, the new system will also give peace of mind to customers, looking to reduce their use of high-contact areas, as they will no longer need to have a physical ticket or use a manual payment machine.
Customers exiting the car parks will be able to pay via contactless card, or via the LNER Parking App which will allow customers to leave automatically via the new ANPR technology.
The introduction of the new system will begin in October, when the new technology and signage will begin to be installed in partnership with HUB Parking Technology.
Claire Ansley, Director of Customer Experience at LNER, said: "We are committed to making travel simpler and smarter so this new car parking system combined with our mobile ticket app, will mean that customers can complete their entire journey without the need of a physical ticket or having to use a payment machine. We also believe this will help give customers greater confidence when they travel by removing the need to contact equipment often touched by many people."
Lee Burton, Managing Director of HUB Parking Technology said "As a company, we look to create the best parking facilities available, providing a brilliant and efficient service to customers. We are therefore delighted to expand our relationship with LNER and help to introduce a brand-new system across the entire route"
Season pass holders will be able to use the app to purchase a season pass which, once paid, will allow access through the entries and exits via ANPR.
Drop off and short stay areas will also be controlled by ANPR technology without any barriers. The same range of payment options of a local pay station, online pre-payment, season parking or via the LNER app, will still be available.
The new system follows the introduction of LNER's car parking offer in August at most LNER managed car parks. Customers can park for £5 a day after 09.30am Monday-Friday or for those having a long weekend, park anytime Friday to Monday for just £12.
LNER managed stations running the new contactless payment system:
Peterborough
Grantham
Newark North Gate
Retford
Doncaster
Wakefield Westgate
York
Darlington
Durham
Newcastle
25/02/21
London North Eastern Railway (LNER) is encouraging communities across its route to apply for a share of £500,000 from its Customer and Community Investment Fund (CCIF) which has now opened for applications.
18/02/21
Research by London North Eastern Railway (LNER) has found that Loch Ness, Arthur's Seat and the Tower of London are some of the nation's favourite views.
15/02/21
LNER, together with Network Rail and Freightliner, is hosting a virtual memorial to commemorate the 20 year anniversary of the Great Heck train crash. This will be held from 10am on Sunday 28 February 2021.