Great news for season ticket DNA card holders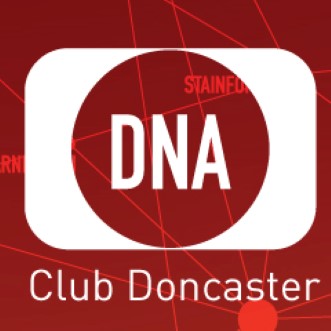 Get 25% off Advance fares on LNER*
As a DRFC season ticket holder, you get 25% off Advance fares on LNER rail services with your DNA card, as part of our ongoing partnership with Doncaster Rovers.
Your promo code is your unique 16-digit DNA card number. If you haven't received this, please get in touch with the DNA team who will be able to help you on 01302 764665.
Get your discount easily
Click the 'Book Now' link below (don't forget to read the important stuff)
Log in or enter your details to set yourself up as a new user
Enter your 16-digit DNA card number, without spaces, as the promo code. If you've not yet received your DNA card please call the team at Doncaster Rovers on 01302764665.
Click NEXT and book your journey
We have partnered with Doncaster Rovers for the next two seasons and this promotion will run until the 31 May 2021. The offer can be used up to 50 times, read the Ts & Cs below for more details.
From 1 April 2021, LNER discount will only be available to DNA members who hold a season ticket with Doncaster Rovers. LNER Discount will be honoured to cards purchased prior to this, until their card expiration date.
Terms and Conditions
The 25% discount is available on our lowest First Class and Standard LNER Advance fares and valid only on trains operated by LNER.
Tickets are available for booking online from 1 August 2019 until 31 May 2021, for travel between 1 August 2019 and 31 May 2021, exclusions apply. Please ensure the booking window is open and valid for the date you intend to travel. If your chosen travel date isn't yet available, sign up for a ticket alert or check back at a later date.
Your discount code can be used up to 50 times over the course of the promotion (1 August 2019- 31 May 2021).
Sorry, you can't use this discount in conjunction with any other offers, discounts or Railcards (if you are booking for between three and nine people the discount will show as small groups booking discount).
Advance tickets are subject to availability, and there is very limited availability at peak times.
The usual Advance terms and conditions apply
There are some excluded dates for this promo. A full list of excluded dates for the next 12 months can be seen below.