Improvement work at Berwick Station complete
08/03/19
Official Blue Heritage plaque unveiled, detailing the history of the station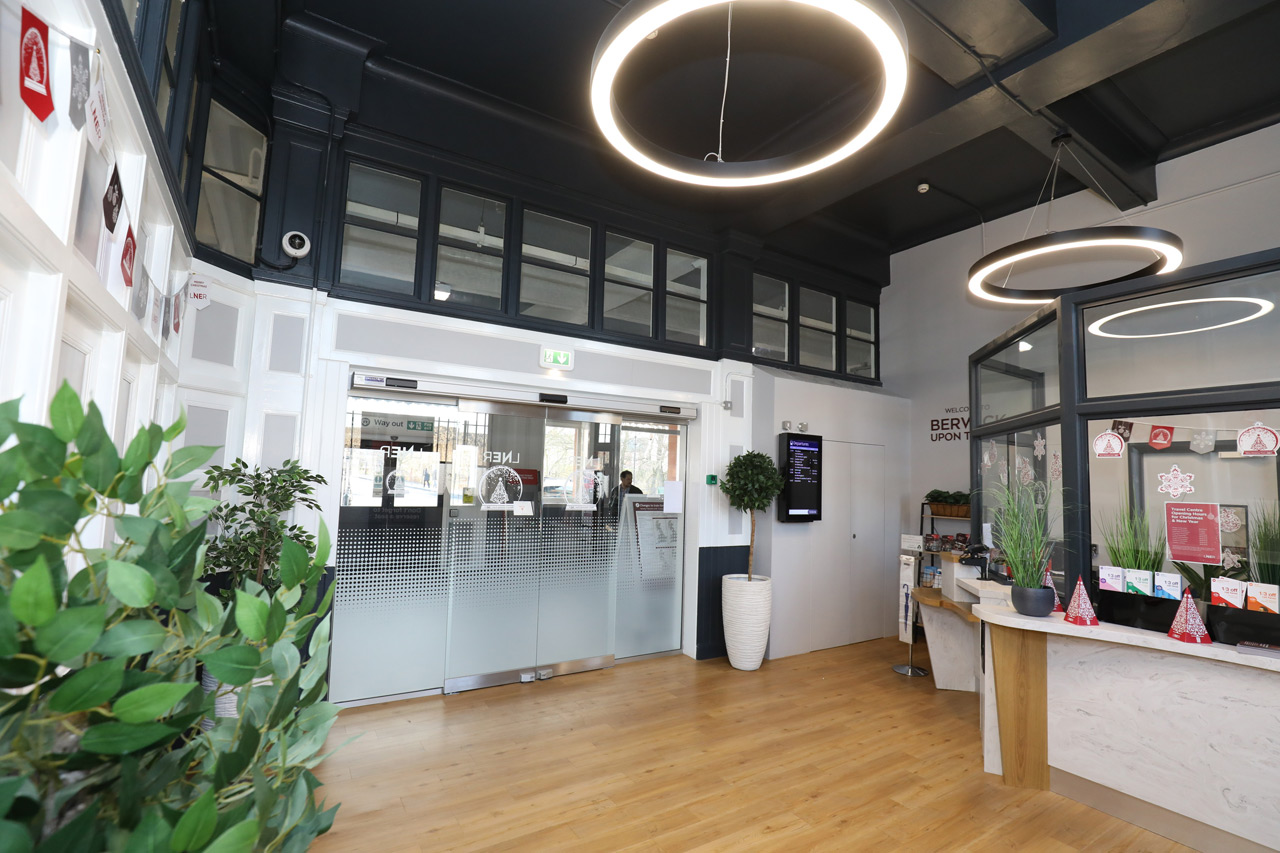 Improvements to Berwick-Upon-Tweed station were completed in December 2018.
The project, which was jointly funded by LNER and the Rail Heritage Trust, aimed to restore some of the stations original features as well as improving the customer experience.
The ticket office has been returned to its original position and a new Costa and Travelines outlet has also been built at the station. In addition to these improvements, Heritage Architraves were also installed in the concourse area, and an original 'LNER' drinking water fountain on the platform has been restored.
To mark the occasion an official blue heritage plaque was unveiled at the station. It reads:
'The North British Railway built Berwick on Tweed station in 1843, on the site of a 12th century castle. In 1913 it designed a new station, with many Scottish overtones in its design, but the Great War prevented construction until 1924. Thus the London & North Eastern Railway built the present station, with its island platform and footbridge. The station is Listed Grade II'
Elaine Hunter, Head of Property at LNER, said: "Berwick-upon-Tweed station is certainly one of the most beautiful stations on our route. We're delighted to work with the Rail Heritage Trust on the restoration and to be able to improve the facilities at the station for customers. It has been a big project so it's great to see the work celebrated with the unveiling of the plaque."
Andy Savage, Executive Director of the Railway Heritage Trust, said 'The Trust has been delighted to add to its previous sponsorship of the wonderful station to give new space for the booking office and a much-improved café, both of which recognise the unique heritage of this station. We look forward to working with LNER and Network Rail on further projects to improve the appearance of the station.'
25/02/21
London North Eastern Railway (LNER) is encouraging communities across its route to apply for a share of £500,000 from its Customer and Community Investment Fund (CCIF) which has now opened for applications.
18/02/21
Research by London North Eastern Railway (LNER) has found that Loch Ness, Arthur's Seat and the Tower of London are some of the nation's favourite views.
15/02/21
LNER, together with Network Rail and Freightliner, is hosting a virtual memorial to commemorate the 20 year anniversary of the Great Heck train crash. This will be held from 10am on Sunday 28 February 2021.